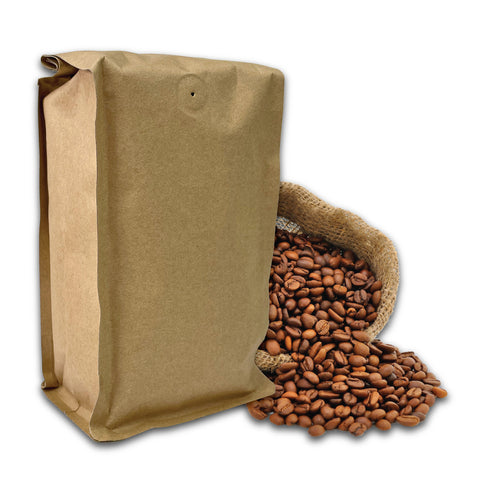 Kraft Paper Coffee Bags - 12 oz - 100 Count
FRESH IS BEST - Our natural kraft bags come in a case of 500. These are perfect as coffee bags as they come with a protective foil lining and a one-way air release valve to allow your coffee beans to slowly release carbon dioxide.
MULTI-USE - Though it works perfectly as a coffee bag, you can reuse them as paper treat bags, bakery bags, popcorn bags, or even for soaps, bath salts, and other DIY beauty products.
DURABLE & DESIGN-FRIENDLY - This coffee bag's 6 mil. thickness offers protection from moisture and high resistance to punctures and tears. Add on your brand's label for custom retail paper bags for your business.
DIMENSIONS & SIZING - This option comes with 100 Kraft flat-bottom paper bags. 4.625 x 3.375 x 9.0625 Inch. (117 x 86 x 230 mm.) Length x Width x Height. Our retail packaging bags can hold up to 12oz of coffee beans or coffee grounds.
NOTE: This version does not include a tin tie.
*These are empty bags, coffee pictured is for illustration purposes only.