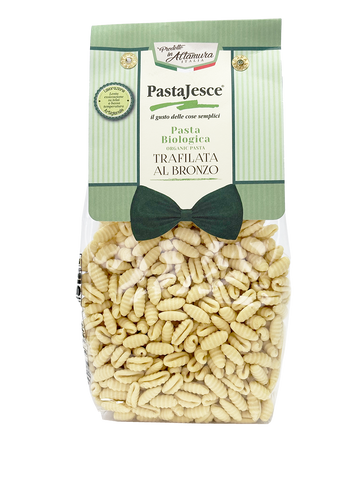 Pasta Jesce Organic Gnocchetti Rigati
Pasta Jesce handmade pasta was born near Altamura, which lies between the Apulia and Lucania regions of Italy.
A careful selection of raw materials gives a great taste and quality to our pasta.
We use a long drying process, from 12 to 18 hours, at low temperatures that don't go beyond 50°C, preserving nutritional values and perfect cooking tenacity.
All Pasta Jesce pasta is produced with a bronze drawing that gives a typical rough and porous character that retains sauces and condiments.
17.6 oz (500g)